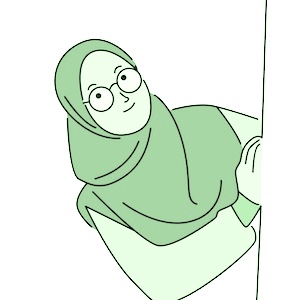 Faiza Rehman Mujahid
Sister Faiza is a Computer Science graduate. While she is still in-the-know of her computational field, she has diversified her interests and passion. Being in Qatar for 15 years, she has build up a portfolio as an avid student of Quranic sciences and a dedicated teacher.
She is a certified teacher from two esteemed institutes in Doha; of Tajweed from Ahmad bin Ali Center of Quranic Sciences and of Duroos al-Hijaiah (Qaida Qataria) from Hamad bin Khalid Center Doha, Qatar.
Along with this, she has obtained an Ijazah in Muqaddimah al-Jazariyyah and in the rules of Tajweed for Qira'at of A'asim (Hafs and Shu'bah) with exceptional performance.
Her passion for Qiraat led her to undertake a diploma is Usool al-Qiraat which she completed receiving high commendation from the teachers.
While achieving these certificates, she has been doing Tahfeez and has memorised seven Ajza so far.
At present, she is undertaking Ijazah in the recitation (Riwayah of Hafs an Aasim) from Ahmad bin Ali Center.
To satisfy her desire and passion of teaching and learning she has been working as a volunteer at Abdullah Bin Zaid Al Mahmoud Islamic Cultural Center (Fanar) as a teacher of correction of recitation (ladies group: age 30-50).
In addition, she is responsible for teaching Tajweed (ladies age 20-30) and Tahfeez ul Quran (children age 6-12).
She is also involved with Marjan as a teacher assistant for Usool of Qira'at and a teacher of recitation and tajweed.
With this, she is a member of Exam Board for Tajweed and Qira'at courses at Marjan.
Alongside these achievements and activities, she has been doing an online self-study course to expand her knowledge in tafseer of Quran with root word analysis, meanings and grammar.