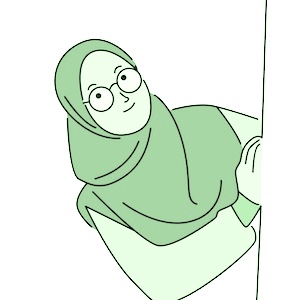 Zahura Ibrahim
She is a Malaysian, mother of three residing in Qatar since 2007. She is Chemical Engineer by profession .
She completed studying The Tajweed Rules of Hafs at Markaz Maryam Ibnata Imran, Doha and has done the level one Tajweed Teachers Training . She continues persuing her Quran study online under Work for Hearafter Group and obtained her ijazah in Tajweed Rules Course in Shu'ba and Hafs an Assem by Sheykha Marwa in 2019 and later in January 2020 she completed The full rules of Tajweed Teachers Training under Sis Samar Al Mawy . She obtained her Shahadah Khatma At Tilawah in Hafs from Al Firdaus Program, recently.
Besides memorizing the Quran , she been learning and teaching tajweed, she also continues to pursue her Studies in Ilm Tawheed , Arabic, Seerah and Islamic Studies from different Marakiz in Doha and online . For the past 2 years she was given the responsibility as Deputy of Principal 1 in Kafa ( Malaysian Weekend Islamic Class) in Doha under the supervision of Abdullah in Zaid Center (Fanar), after volunteering as a teacher for the past 10 years .
She joined the Marjan team in 24th July 2020.