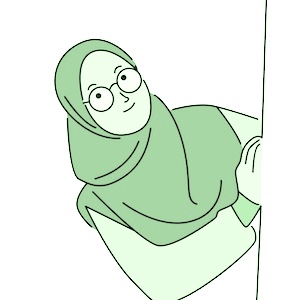 Suniza Hassan
Sister Suniza is residing in Malaysia. A recitation teacher for Maqraa and Sanaam Programs in Marjan.
She holds the following teaching experience:
A teacher at Tahsin Bestari Quranic Centre (30 – 60 years old students)
Personal Quran Teacher since 2018.
Guiding colleagues in Qiraat 10 for compilation and arrangement of verses.
Tajweed class for teenagers.
Being a passionate learner – studying is the hobby.
At the moment, she is Studying Arabic (I'raab, quran word for word, conversation etc)  and Qiraat (doing recitation for Nafi', Abu Amru and Qiraat 10) as well as memorization in Sanaam Program as well.
Sister Suniza completed recitation for Imam Asim (Syubah & Hafs).
She Joined Marjan Teacher's Training in 2018. Enjoyed every single detail taught by the respectful teacher while making sure we always want to strike for the best.
She's known for her appreciation of details, being meticulous, organized, helpful and a spatial/visual learner & teacher.  Believed in simplifying knowledge into graphic is leading into better understanding. Master the knowledge before teaching.
She worked as a secretary for 8  years. Last job –  personal assistant to a business director. She has also designed & tailored neat abaya / hijab under own label 'Different by Design'  for own use and friends. Being a tailor for almost 10 years  while being a biblioholic. It was an earlier interest before exploring Al Quran become one, especially Qiraat.