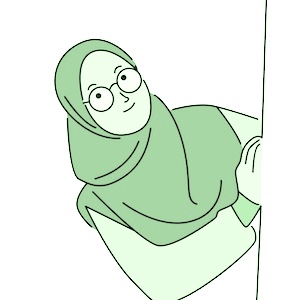 Shazirah Ismail
Sister Shazirah holds a Bachelor of Science in Mathematics from University Technology Malaysia and Masters in Applied Statistics from University Malaya. She worked in the field of Risk Management for 10 years.
She has 5 years of experience in teaching Qur'an recitation with a proper Tajweed. She focuses teaching adults & elderly. She also had a minimum experience in the teaching reverts starting from scratch.
She has an Ijazaa in Jazariyyah and currently doing Ijazaa in the Riwayah Hafs 'an Assem by the Way of Ash-Shatibiyyah.
Besides teaching the recitation of the Qur'an, she also involves in social support in her community in order to support their special needs, financial constraints and others. This is not limited to local communities but also migrants & refugees.
Apart from study Tajweed, she also studying »rabic and doing memoriظation.
She joined on-site Marjan Teacher Training Program starting December 2018 and starts serving Marjan institute via online in August 2020.