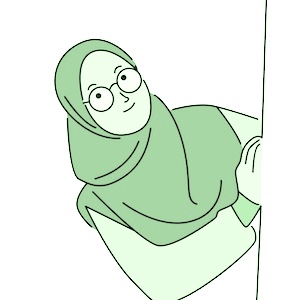 Saima Firfire
Sister Saima Firfire is based in Pune, India. She is a Microbiologist and holds a Diploma in Laboratory techniques Alhamdulillah.
She is ambitious, well determined, calm and generous by nature. Her passion for learning and seeking Islamic knowledge has motivated her to pursue several courses online.
She is currently in 4th year of BAIS from Knowledge International University(KIU) and has previously completed two levels of Qur'anic Arabic. She has recently joined Spoken Arabic course and has finished word for word translation of Juz 1 with a local teacher.
She aims to excel in Qur'anic sciences and Arabic language.
She has been actively participating as a volunteer for Various Ramadan and Hajj workshops under Al-Falah charitable trust since 2015.
She is also a volunteer and member of  Initiative for peace and Harmony (IPH) (Sisters Team), an organization that focuses on helping the Ummah.
She joined Marjan Programs in August 2020 and serves as an Marjan Program Admin. Alhamdulillah.