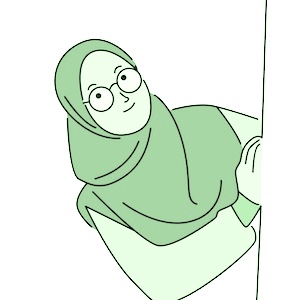 Safrida Hamid
Sister Safrida is originally from Indonesia, now staying in Qatar already have been for 6 years. 
Took Course  for Tajweed from Markaz in Doha and completing her Teachers Training for tajweed in Feb 2020 by Marjan. 
She just finished her full recitation of Hafs an A'sheem at Markas Fatayat Mustaqbal in Doha. 
Now, she is still Learning Quranic Arabic in Markaz Maryam.
And she is also a Teacher at Indonesian community center of Learning Al Quran for kids and teenager. 
Now online, she still teaches some Indonesian (adults and kids). 
She graduated from electrical engineering and worked for ministry of industry in Jakarta before accompanying her husband to qatar at 2014.
May Allah make easy for everyone who want to learn Al Quran.