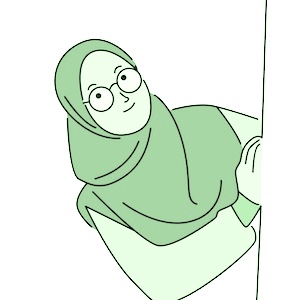 Sabiha Abdul Gafoor
Sister Sabiha has been qualified as Tajweed teacher having completed Marjan's Teachers Training Program under the guidance of Sister Samar.
She has successfully completed the Tajweed Course and Teacher's Training Course of Saudi Qaida Nooraniyah at Markaz Maryam. She has completed a certified Aqeedah course of the book by Sheikh Hafiz Bin Ahmed Al Hakami. Previously she had been an Islamic Studies Teacher at Markaz Maryam for children of ages 7 to 9 years. She had also volunteered for the Understanding Quran crash course at a notable center.
She is currently learning A'rabul Quran and Aqeedah course of Kitab At-Tawheed under qualified and certified teachers. At present she is teaching Tajweed and recitation online at Marjaan.
Academically she is a graduate in Science (B.Sc. Chemistry) from a renowned university in India.