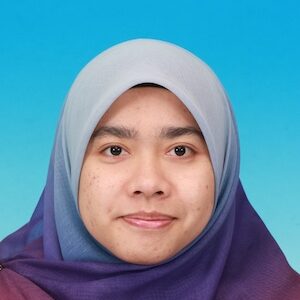 Noorain Binti Mustafa Kamal
Noorain Mustafa Kamal is the eldest daughter from three siblings. She born and grew up in the state of Selangor, Malaysia. She gained over than 6 years working experience in healthcare and R&D field. She did her Biomedical Science degree in one of the local university and graduated on 2010. Due to her passion in doing scientific research, she then started working as research officer in the scientific field. However, on Jun 2012, she decided to move back to her hometown and stay with her parents. Then, from that year onwards, she started serving as a Quality Officer in one of the private hospital. With regards to her attitude, performance, contribution and support for the organization, she was then being promoted to a Quality Assurance Executive on October 2015. She then served the organization up till March 2017.
During her Umrah trip on Ramadhan 1438H (June 2017) she felt so mesmerized with the Imam of Al-Haramain beautiful and astonishing recitation. She felt that it would be much more better if she herself can understand the message that was written in the Kitabullah (Al-Quran). Therefore, she registered herself in studying Arabic Short course on September 2017 in Al-Madinah International University and completed her study on Jun 2019.
During her journey learning Arabic she got to know about Sanad talaqqi recitation program and from there she started to correct her mistake in her quran recitation. She begins teaching iqra and quran recitation for kids age ranging from 6 to 12 years old in one of the neighbourhood masjid from Feb 2018 till Dec 2019. She joined Marjan Teacher Training Program in Shah Alam Malaysia on June and December 2019 and yet to complete the course. She starts serving Marjan institute on August 2020.