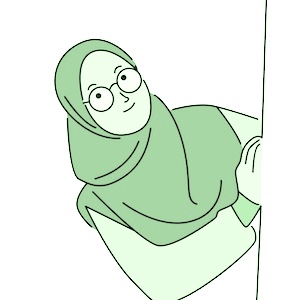 Deemah Abd Al-Rahman
Sister Deemah is a Palestinian Egyptian who was born in 1986. She studied Mass Communication Department, Journalism Section (2008). She had two Diplomas in Islamic studies (2015) (2018). She took courses in Islamic translation texts, Ulum Al Quraan. Teaching Al Nooraniyah and character building. 
Sister Deemah had Ijazah with Sanad, in Al-Jazaryyah and in Tuhfat Al Atfaal. She holds Ijazah in the recitation of Asim.
She used to be a researcher then shifted career to business until became a Business Manager (2013). For now, she is a Quraan and Tajweed Teacher at KIU since 2014, and at Marjan Programs since 2020.