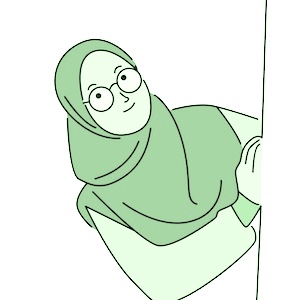 Darnela Oske
Darnela is a mother of 2 teenagers, has Bachelor Degree in Economic and worked in Indonesian Government Bank before lived in Qatar since 2008.
Since then, she has completed all Theori Tajweed Rules of Hafs at Markaz Maryam and done teachers training for it under sister Samar in Markaz Ahmad Bin Ali in 2018. she joined teacher training for Qoidah Nooraniyah in Markaz Maryam and got ijazah in 2015 and for Durusul Hijaiyah (Qatar Noiraniyah) in markaz Hamad Bin Khalid in 2019.
She is continuing her study and gather online from Work for Hereafter group and had ijazah in 2019 under Syekha Marwah for Tajweed Rules on Hafs an Aserm and studied rules of Shubah.
She obtained ijazah for completed full Recitation of Quran in Hafs from Markaz Ahmad Bin Ali and under Firdaws Program .
Beside memorising Quran and continuing study , she has been teaching kids and ladies for Indonesian community since 2016 and joined Marjan team on Nov 2020.