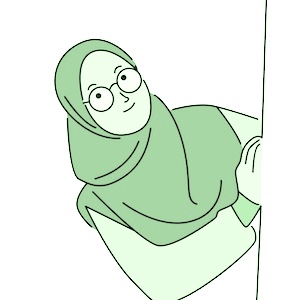 Aisha Siddique
Sister Aisha Siddique has been settled in Doha Qatar. Academically she is a post graduate in International Relations.
She is a student of memorisation. She is certified as Quran recitation and Memorization teacher from Ministry of Awqaf Doh Qatar.
Currently Teaching Quran Recitation and Memorisation different age group kids, ages 7 to 9 years old girls and 12 to 16 years old girls in well known Quran centre Qatar in Non Arab department . She has Quran Teacher training certificate from Ahmed Bin Ali Quran Centre Qatar. She finished her Hafs recitation (with tajweed Theory) Khatima with two different Quran centres in Qatar. She is holding Ijaza Muqadamah Jazariya with tajweed theory. Holding certificate for Qaida Duroos Hijayah conducted at Hamad Bin Khalid Qatar .
Sister Aisha has done volunteer job for four years to teach Quran word-to-word translation and tafseer to ladies ages 30 to 50 yrs old in Abdullah Bin Zaid Al Mahmoud Islamic Cultural Centre Fanar Qatar, and Teaching Tajweed Theory as well to ladies Age group 30 to 40 yrs.
She is teaching online Islamic Studies as well to different age groups kids
7 to 10 and 12 to 14 yrs. She has leading qualities.